Arriving soon - new library furniture
Thank you SCC for helping to purchase new furniture for the library. The expected arrival for the new soft seating, tables, circulation desk, couches and chairs is the first week of May. Keep watching to see the changes....
Update.....furniture delivery is delayed until the end of June....
Update June 29th....still no furniture but book carts have arrived and reorganizing is happening....
Browser Book Carts have arrived and are filled.....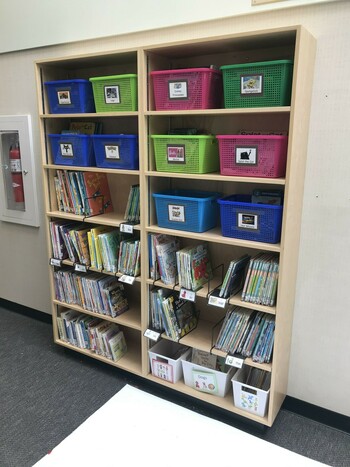 Some of your favorite picture books are ready to be borrowed....
Tables, chairs, and shelves are stacked and ready to go, computer carts are waiting for summer maintenance....
New Easy Non-Fiction Section....
All new soft seating....bye bye seats with the foam sticking out.....
See ya later big, heavy tables.....hello smaller tables with wheels....
Already gone giant circulation desk......welcome to Mrs. Sherbinin's mobile circulation desk (you will never know where to find me!)
Catch ya later cramped corner......see ya soon couches and armchairs for some lounging....
Long gone will be the packed hidey-hole shelves......welcome browser book carts....